"Hello this is Kevin, from Kevin's Choice!"
Hello this is Kevin, from Kevin's Choice!  We are an online grocery store specializing in Korean food.  We are committed to provide the best quality products at the best prices to our customers.
You won't see many big name branded products at our store, however, you will find unique and quality products that are made with care and passion.  
I have always had a deep love for Korean food and its culture, even while growing up in New Jersey with my immigrant parents. I would often ask my mother to cook Korean food or take me to local Korean restaurants.  The complexities and harmonious combination of exotic ingredients of Korean cuisine really had a grounding impact on my passion for Korean food.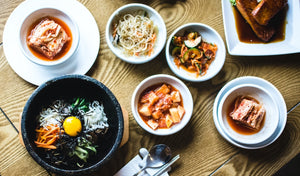 Kevin, back to Korea!
When I returned to Korea in 2010 for work and military service, I was astonished by the vibrant Korean food scene. The varieties of ingredients, fermentation techniques, dining customs, and endless streets of restaurants were so exciting and rewarding. Honestly, affordable and hearthy Korean food are literally what got me through the stressful and busy daily lives of adjusting to the relocation.  From general food ingredients on grocery store stands to artisanal products like fermented pastes and fishes, the qualities and diversities were not even barely comparable to those Korean food I have had in the US.
Beginning of Kevin's Choice
Driven by a desire to share the amazing flavors of Korean food with my family and friends in New Jersey, I started sending food packages from Korea. That's when I realized that not only my loved ones, but also other Korean Americans and people from different cultures, deserved access to the best quality Korean food.  Since then, I have traveled extensively across the Korean peninsula in search of food products that truly benefit our customers.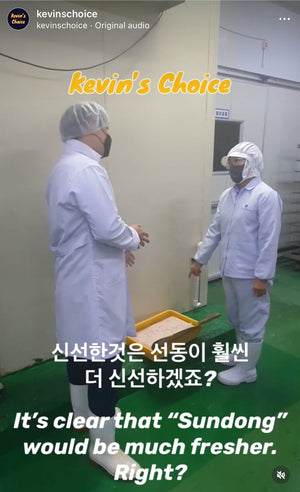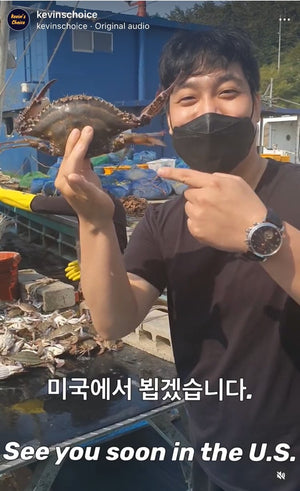 Kevin's Choice believes in
Quality products at the best price without added costs is what I look for as a customer in satisfying shopping experience. At Kevin's Choice, we believe every customer should have access to the best products at the best price every single day. To continuously satisfy our customers:
We search hard to source only products we believe offer exceptional value. 
We source directly from suppliers and bargain hard to get the best prices.
We directly import and export ourselves to save all excess costs which in turn saves our customer's money.
We personally visit the suppliers to inspect product quality and manufacturing processes with our own eyes and show them to you as well through our website and instagram!
We save whenever possible so you can save.
We want our customers to see true value in our products.  We would even ask our customers to actually compare our products to that of competitors and see the difference in terms of quality, price, and our exceptional customer service.  Nothing will make us happier when a customer says, "Wow, it's so delicious, affordable, and satisfying!"  Have your friends and loved ones over because with Kevin's Choice, it's time to serve.
It's the taste I had in Korea!
Wow, it's really good!
I can't believe the price!